Blackout: La Necropolítica de la Extracción
Seminario Doctoral con T. J. Demos (UCSC)
Mayo 25, 2018, Barcelona, España
Equipo Organizador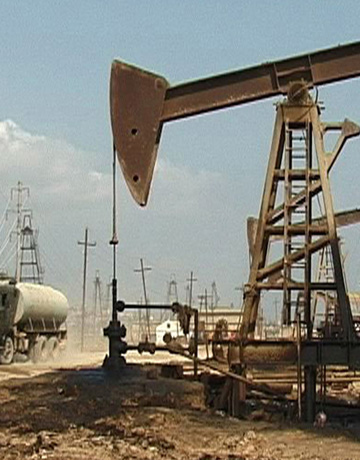 This seminar will address extraction—a key logic of global capitalism—as well as the politics and aesthetics of emergent forms of resistance today. In view of spreading sacrifice zones given over to resource mining, abetted by exploitative international trade agreements and the finance of debt servitude, what forms do the cultural politics of resistance take, and how are artists—including Angela Melitopoulos, Allora & Calzadilla, and Ursula Biemann—materializing images and sounds of emancipation and decolonization?
We invite artists, curators, researchers, writers, art historians and other cultural producers working with ecology both on a thematic a methodological level, thinking through the material conditions of the present and exploring the significance and value of art projects to be analysed with regard to their materials, the social consequences and a reflection on the very institutional structures we inhabit and the dynamics we foster.
Presentación de Propuestas
Las propuestas de participación deben dirigirse a Christian Alonso (Universitat de Barcelona), enviándose en formato PDF a artglobalage@gmail.com. Debe incluirse un abstract (300 palabras) y una breve biografía del solicitante (150 palabras). Todas las presentaciones deberán ser en inglés. El plazo de presentación termina el 27 de Abril de 2018..
Idioma: Inglés. No se proporcionará servicio de traducción simultánea.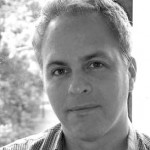 Charla Magistral: T.J. Demos
T.J. Demos escribe extensamente sobre arte moderno y contemporáneo y sus ensayos han aparecido en revistas, revistas y catálogos de todo el mundo. Su trabajo publicado se centra ampliamente en la conjunción de arte y política, examinando la capacidad de la práctica artística para inventar estrategias innovadoras y experimentales que desafían las convenciones sociales, políticas y económicas dominantes. Ha formado parte del consejo editorial de Art Journal (2004-08), y actualmente está en el consejo editorial de Third Text y en el consejo asesor de Grey Room. Demos es Director del Centro de Ecologías Creativas en UC Santa Cruz.
La investigación actual del profesor Demos se centra en el arte contemporáneo y la cultura visual, investigando en particular las diversas formas en que artistas y activistas han negociado las crisis asociadas a la globalización, incluida la conjunción emergente de soberanía política y apatridia después del 11 de septiembre, las apariencias de la colonia pasado, y los crecientes conflictos biopolíticos en torno a la ecología y el cambio climático.
Websites:
UCSC Center for Creative Ecologiess
Personal website
Lugar
UB, Universitat de Barcelona
Facultat de Geografia i Història, Seminari d'Història de l'Art
Montalegre 6, 5to Piso, 08001 Barcelona
www.ub.edu